Suez Canal University has a long and distinguished history. Since its establishment in 1967, SCU has been working hard to provide its students with a higher education that will make them able to compete in the labor market regionally and internationally. We started with 3 faculties in 1976 and in 2006 it reached 23 faculties along with 3 branches in port said, Suez, and Arish.
SCU's campus was built to offer the students a remarkable university life. The university seeks to offer its students a pioneering and distinguished higher education, postgraduate degrees, and scientific research locally, regionally, and globally. We prepare qualified graduates who are able to compete in the labor market. Our campus connects academics from around the world to share best learning experience. If you study here, you will receive a great education that lasts a lifetime. By the students' senior year, we want our graduates to have the self-belief to be whoever they want to be and to feel confident and excited about their future.
Lastly, SCU offers you countless opportunities to meet new people, listen to distinguished lectures, nourish your talents, experience public art from renowned artists and become involved with the community and various student organizations while living in one of the most exciting cities in Egypt.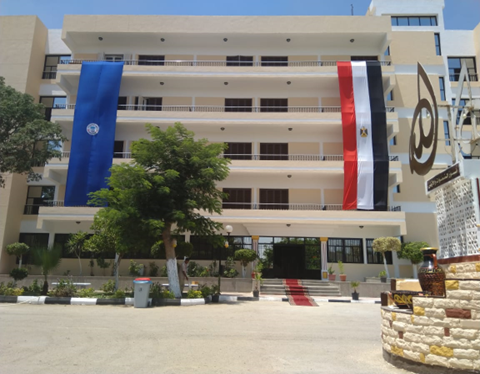 Students' Housing
University dorms
At SCU, student housing is provided for SCU students where they can have a comfortable accommodation. We provide our people with an atmosphere that assists and empower their personal growth and ensures a pleasant stay in Ismailia in support of the University's mission.
In order to join student housing, you have to apply online on the dorm's web application (University dorms website).
The dormitories administration has divided the city as follow: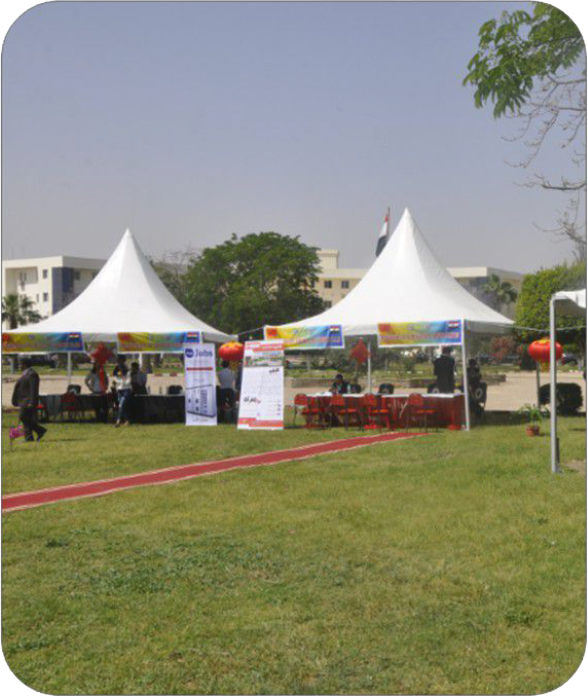 community services
As part of SCU is to help build strong technical and business skills in the students, it also produces skilled and capable graduates to serve the local, regional, and international community. Therefore, there is a close and intimate collaboration and understanding between the university, the business community, and society.
SCU aims to be a leading university in providing community services to various sectors of the university's surrounding community.
Therefore, the community services sector at SCU consists of 72 centers, At SCU, Faculty members and staff-along with students help improve the quality of life in their communities.
your education doesn't stop at the lecture hall. Student activities are an essential part of your higher education experience. They complement your studies and create opportunities for friendships, growth, and self-discovery. Taking part in activities at university isn't just an excellent way to boost your CV before you heat out into the real world. They're also a great way to meet new people, develop new skills and pursue other interests beyond academia.
Whether you're a freshman in college or a senior, you need to participate in any kind of activity. At Suez Canal University, we offer our students many activities on campus that will enhance their social skills as well as will increase their knowledge .
The university offers activities in 4 fields
Field of Art
Field of Technology
Field of Culture and Media
Field of Sports