Welcome to Suez Canal University Dormitories!
The university dormitories are built to be the welcoming home for the expatriate and international students. The dormitories administration, since day one, has been keen on providing comfortable accommodation for the university attendees with its apartment lifestyles, fancy recreational facilities, and average housing costs. The service is not limited to the housing only as the university dormitories have taken the responsibility of the residents' nutrition, medical care, and entertainment.
The dormitories administration believes in privacy and aims for a comfortable safe stay for the students, staff, and attendees in general. For the latter.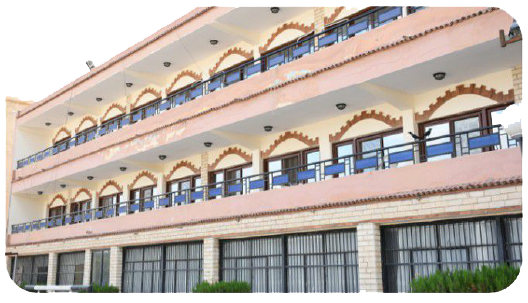 The dormitories administration has divided the city  as follow:
Required documents
Admission file.
Copy of the student's national ID card or Passport.
Copy of the parent's national ID card or Passport.
An original bill that is signed by the parent (electricity, phone, gas).
Copy of the student's nomination card (for new students).
Statement of status (for old students).
Five recent personal photos 4*6.
Copy of the fee's payment page (4th page in the admission file).