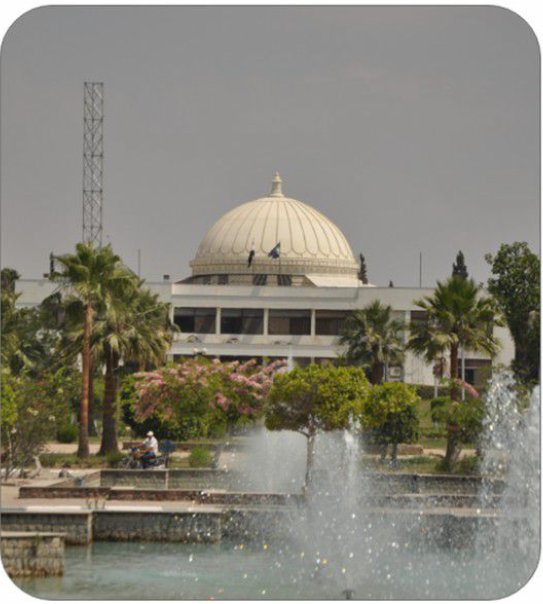 Prof. Dr. Nasser Mandour, President of the University, explained that the inclusion of Suez Canal University for the fifth year in a row in the Sustainability Impact Classification is a great achievement and distinguishes the university as a global leader. for 112 countries. Suez Canal University was ranked among the best 600 universities in the world in achieving the total goals of sustainable development, and ranked fifth among 37 Egyptian universities.
Prof. Dr. Nasser Mandour also thanked the faculty members and researchers at Suez Canal University for their research and academic efforts that preserve the university's position among international universities.
For his part, Prof. Dr. Mohamed Saad Zaghloul, Vice President for Postgraduate Studies and Research Affairs, indicated that the distinction of Suez Canal University in this field came as a result of the university administration's keenness to follow Egypt's vision 2030 in achieving the goals of sustainable development of the United Nations, through the implementation of the new strategic plan for the supporting university. For the goals of development and global exposure of the university.
Explaining the university's commitment not only to supporting the goals of sustainable development through teaching, research and knowledge transfer, but also to embodying the goals in the practices, policies and internal procedures of the institution, as well as providing verifiable evidence of its activities, while Dr. Sameh Saad, Director of the Office of International Cooperation, indicated that Suez Canal University has achieved an international ranking in all seventeen sustainable development goals for this year.
explained that the university is distinguished globally for its research, educational and community role, which contributed to the achievement of all seventeen goals.
Dr. Elham Ali Al-Khawas, Head of the Classification Unit at the International Cooperation Office, indicated that the university was distinguished and was among the best 200 international universities in several countries.
Objectives, including the field of hunger eradication SDG2 (the first repeated by Egypt), the field of clean energy SDG7 the fifth by Egypt, and the field of preserving the marine environment (SDG14, the first repeated by Egypt).
The university was also distinguished and was among the best 300 universities in the world in the field of promoting sustainable economic growth and providing decent work for all, the third SDG8 in Egypt.
and Wildlife Conservation Field SDG15 II bis.