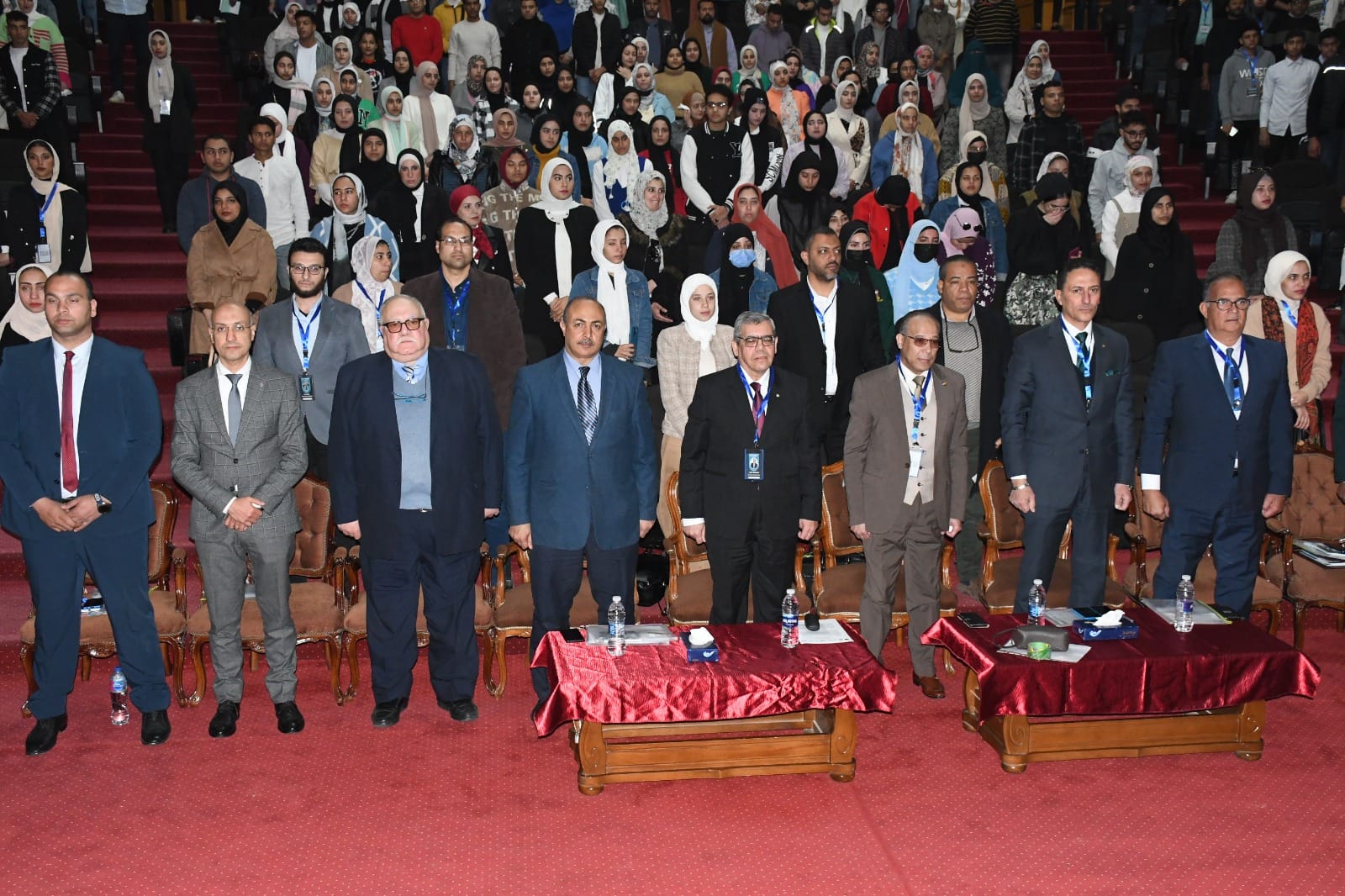 Prof. Dr. Nasser Mandour, President of Suez Canal University, stated that the university adopts the goals of the 2030 sustainable development strategy, foremost of which is developing solutions to climate change phenomena and how to apply them, studying and evaluating the future impact of climate change, as well as working on finding smart technologies to predict climate changes and how to reduce their negative effects, along with Preparing awareness programs to increase citizens' awareness of the importance of preserving the environment.
This came in conjunction with the launch of the fifth conference of the technological innovation and marketing offices at the university, which is titled "The Role of Entrepreneurship and Technology in Solving Climate Problems and Reducing Carbon Emissions from Industry."
Mandour added that the university always seeks to provide opportunities for its students to learn, which provides them with job opportunities and competition in light of globalization, to meet the needs of society and stimulate the entrepreneurial environment in Egypt.
The conference comes under the general supervision of Prof. Dr. Mohamed Saad Zaghloul, Vice President for Postgraduate Studies and Research Affairs, and Prof. Dr. Mohamed Abdel Naeem, Vice President for Education and Student Affairs, and executive supervision, Dr. Magda Ibrahim, Director of Innovation Support Offices and Technology Transfer and Marketing at the University, in the presence of the most prominent personalities in the world of entrepreneurship. In Egypt and other countries, as well as the largest businessmen, owners of factories and companies, and managers of incubators in different disciplines.
The activities of the conference began with the national anthem of the Arab Republic of Egypt, then a speech by Dr. Magda Ibrahim, who indicated that the conference is being held in the light of the conscious political leadership's interest in the issues of climate change and adaptation from its effects. One of the leading companies in various fields of innovation, marketing, entrepreneurship, and participation in educational and research activities to create innovative solutions.
Prof. Dr. Mohamed Saad Zaghloul pointed out to the Suez Canal University is a community-oriented university since its inception, as it organizes many conferences, studies and activities to raise awareness of societal issues and link scientific research to issues of sustainable development and climate changes, indicating that the university is making great efforts to contribute to confronting climate change. Through research centers specialized in studying this field, explaining that this conference serves as a forum for exchanging ideas and experiences and enhancing communication and interaction between students, researchers and local and international owners, which provides an opportunity to find solutions to address greenhouse gas emissions and methods to confront economic and industry repercussions in light of climate changes.
The opening speeches were concluded by Prof. Dr. Mohamed Abdel-Naim, who expressed his happiness at the presence of a large crowd of students at this conference to benefit from the expertise and business leaders experienced in the field of entrepreneurship and provide information to help young people innovate for human well-being and improve livelihoods by integrating the environmental dimension into the development process.
Dr. Afnan Barakat, Marketing Officer for Entrepreneurial Projects at the University's Tyco Office, added that an exhibition will be held on the sidelines of the conference aimed at encouraging entrepreneurs at Suez Canal University and Ismailia Governorate to present their innovations to many businessmen and investors in the industry, which provides them with opportunities to develop and market their projects effectively.