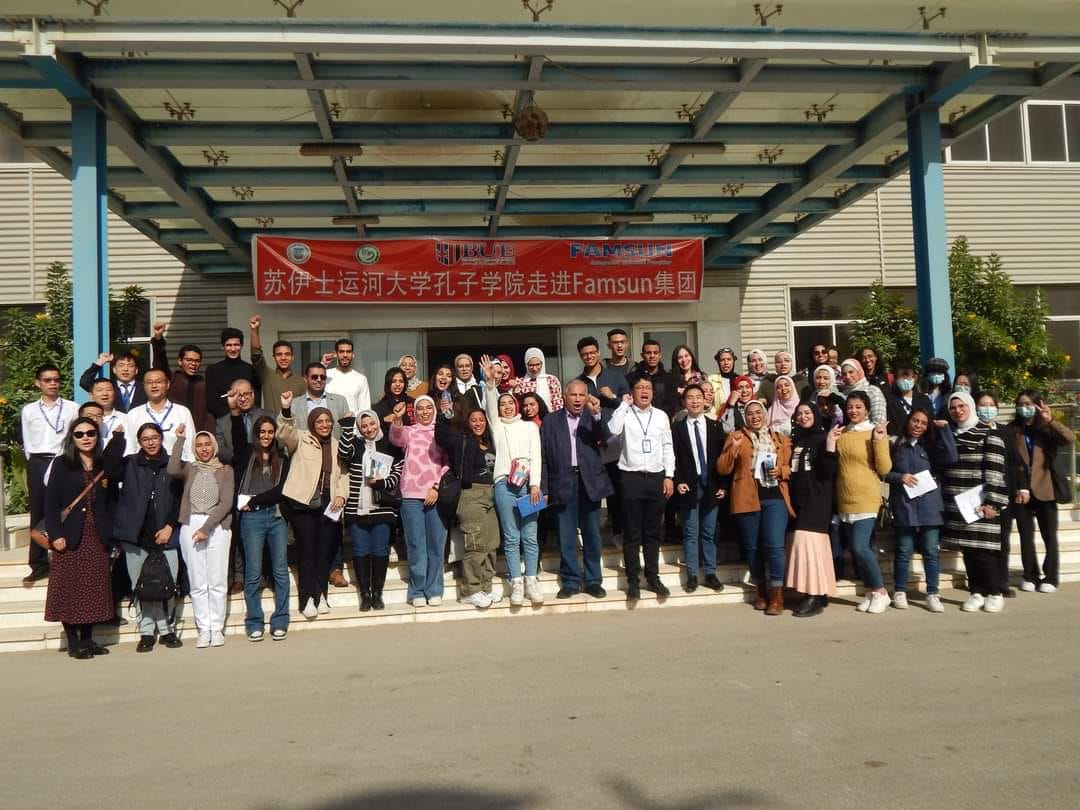 Prof. Dr. Nasser Mandour, President of Suez Canal University, directed the importance of student field visits for university students in all disciplines to link students to the labor market and to consolidate the societal role to serve the goals of comprehensive development in the Canal region.
In implementation of these directions, the Confucius Institute, under the executive supervision of Dr. Hassan Ragab Director of the Institute and Gang Tinghong, directors of the institute, for Chinese language students at the university, organized a field visit to the Chinese company FamSun in the area of economic and commercial cooperation between Egypt and China in Ain Sukhna (TEDA). The visit came with the aim of introducing university students to the field of work. A Chinese company that produces silos for storage of various agricultural grains and manufactures feed equipment for fish and animal farms.
It is noteworthy that Fam Sun Company is one of the Chinese investment companies operating in Egypt, which comes at the head of the participants in the employment and training forum that is organized at the Suez Canal University every year, through which many university students in various disciplines such as translation and engineering were able to join the company.