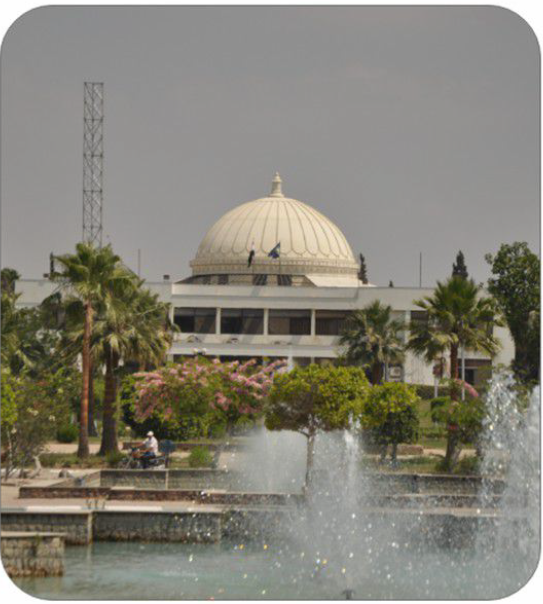 Prof. Dr. Nasser Mandour announces that we are pleased to host the photographic exhibition within the framework of the Ibero-American Culture Week
Prof. Dr. Nasser Mandour, President of Suez Canal University, announced that the university will host ambassadors and representatives of 11 countries from Latin America, in the great conference hall of the university, within the framework of the activities of the Ibero-American culture week to introduce its cultures and diversity through a photographic exhibition that includes paintings that display the different arts of each country that express an aspect of the customs of its people through music, dance and various arts, pointing out that these cultural exhibitions; It contributes to the rapprochement of peoples and the recognition of their different customs, pointing out that these activities aim to introduce the diverse cultural identity of the various countries of Ibero-America, which enhances cooperation in various fields and strengthens the bonds of friendship between peoples.
Dr. Mohamed Abdel-Hadi, General Coordinator of the exhibition at the university, explained that the event is expected to witness the presence of Ambassador Hazem Fahmy, Assistant Secretary of State for American Affairs, Ambassador Ashraf Mounir, Deputy Assistant Minister of Foreign Affairs for Latin American Affairs, and Major General Hisham Al-Taweel, Secretary General of Ismailia Governorate. The activities also include an opening session in the conference hall. During which a documentary film about the university will be shown, along with a presentation of some Egyptian and Latin folk arts.
A team of faculty members participated in the organization: Dr. Mohamed Abdel-Gawad, Dr. Ahmed Abdel-Wahhab, Dr. Heba El-Danasoury, Dr. Laila Murad, Dr. Ahmed Ibrahim and Dr. Mohamed Refaat, and the university students' union headed by student Karim Abdel-Bari, president of the union.