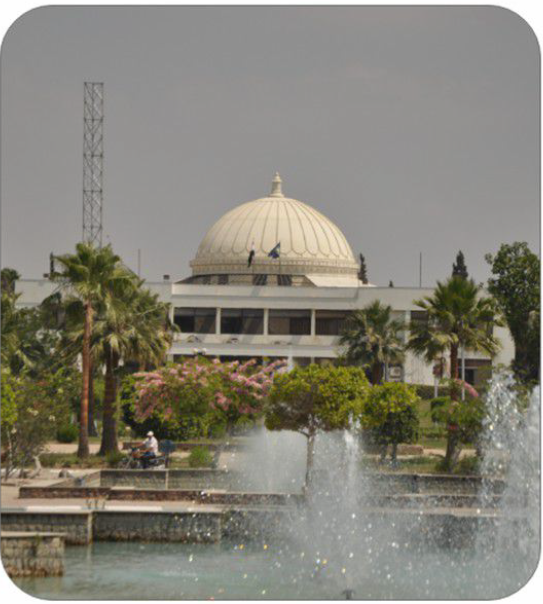 Prof. Nasser Mandour confirms:
Quality is the basis of work in the administrative system, and from next year we seek … to higher specifications
Prof. Dr .Nasser Mandour, Suez Canal University President, stated that the university is preparing from next year to obtain higher specifications ISO – 21001 – 2018 due to its close connection with the development of educational standards. Quality Grantor (AJA) after the visit of the external audit team to the university sectors.
The President of the University thanked the administrative body, stressing that obtaining the ISO for six consecutive years is an indication of the excellence of the university's administrative body in light of an educational institution that seeks leadership and excellence locally and internationally, pointing out that in the next stage we will strive for institutional and program accreditation, under an educational umbrella based on digitization. and technological development
The meeting was attended by the Vice President of the University, Prof. Dr. Mohamed Abdel Naeem, Vice President for Education and Student Affairs, Prof. Dr. Mohamed Saad Zagloul, Vice President for Graduate Studies and Research Affairs, Mrs. Hoda Farag, Secretary General of the University, Dr. Ibrahim Al-Qurash, Advisor to the President of the University for Engineering Affairs, the University's Assistant Trustees, and General Managers Various departments and members of the university's administrative structure quality assurance unit.
From the donor company, Dr. Mohamed Othman, Eng. Ahmed Abdel-Jalil, and Dr. Manal Darwish, with the presence of the consulting company (the Arab Company) represented by the consultant Dr. Mohamed Amin.
Prof. Dr. Hamdy Kamal Atallah, Director of the Quality Assurance Center at the university and supervisor of the quality implementation project in accordance with ISO 9001 2015 said that AJA Egypt renewed the ISO certificate for the university in the administrative sector, after the company reviewed the sectors of university cities, central library, graduate studies, Quality Assurance Center, Youth Welfare Department, Procurement, Stores, Personnel Affairs, Engineering Department.
Engineer Amr Othman, Director of AJA Egypt, praised the successes of Suez Canal University after proving the ability to provide the necessary requirements for ISO and international standards for quality management system.
University President also thanked everyone for their active participation in obtaining the renewal of the ISO certificate from the work team at the Quality Assurance Center under the leadership of Prof. Dr. Hamdi Kamal Atallah, Director of the Center, Mr. Yasser Ragab, Director General of Decision-Making Support, Mrs. Rania Ahmed Tawfiq, Documentation Officer, and Mr. Ashraf Mohamed Abdo The Administrative Director of the Center and Mr. Adham Abdel Hamid and Mrs. Kholoud Mazhar Abdel Moez