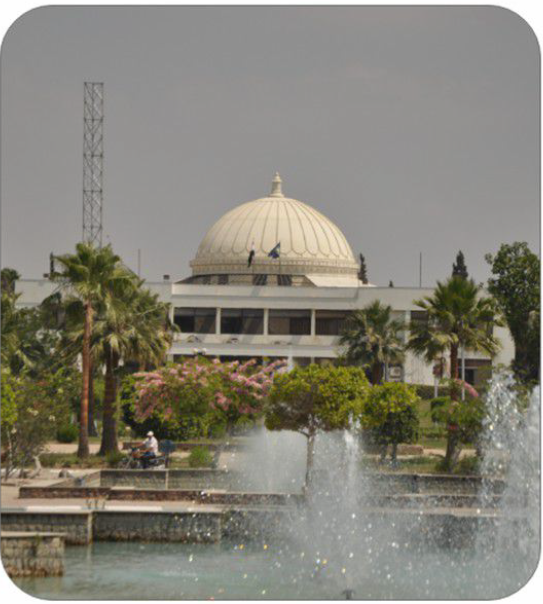 Prof. Dr. Nasser Mandour, President of Suez Canal University, expressed his great happiness and pride in Egypt's hosting of the World Fencing Championship, which was inaugurated yesterday, Monday, 18 July at Cairo International Stadium, and will continue until July 23.
hoped that the tournament would come out in its best form, pointing out that sports in Egypt enjoy great support from President Abdel Fattah Al-Sisi, President of the Republic, pointing out that the opening ceremony witnessed a remarkable organization in the presence of delegates of the participating countries and members of the International Federation of the Game and the Egyptian Federation.
and Thanked   participating members of the tournament organizing committee from the Faculty of Physical Education, Suez Canal University, headed by Prof.Dr. Maged Al-Azzazi, Dean of the Faculty of Physical Education, Dr. Mohamed Ghoneim, Head of the Fencing Department at the faculty, Dr. Mahmoud Ghareeb, and Dr. Arwa Bahaa for their honorable representation of the University in all the forums in which they participate, A number of university students also participated in the organizing committees of the championship and the opening queue. They are the student Mona Mohamed Fattouh, Abdullah Emad El-Din Abdel-Maboud, Ahmed Essam El-Shafei, Mustafa Sobhi Mustafa, Ibrahim Mohamed Hamid Radi, Ahmed Mokabal  Abdel-Karim, Mohamed Hossam Abdel-Aziz, Abdullah Ahmed Abdel Ghaffar, Mahmoud Mohamed Mahmoud Mohamed, Fouad Hassan Fouad Hassan, Karim Ahmed Al-Metwally, Mohamed Ismail Mohamed Ali, Hassan Hamdi Mohamed, Amr Jamal Hamdi, and MennaAllah Sayed Ahmed Omar.
It is noteworthy that the World Fencing Championship is a global championship organized by the International Federation of Fencing (FIE), and is considered the second largest in the world in these games after the Olympic Games.