A Word by the President of Suez Canal University
Human development is the main engine of progress and growth in any work system. In view of the state's interest in youth and the development of the skills needed for excellence and innovation, it is imperative that all institutions, especially universities that embrace large numbers of youth, prepare students who are able to use science and technology, who can learn, think, innovate, and produce knowledge, through the provision of outstanding educational programs, the promotion of the environment that stimulates scientific research, the use of technology, the search for new ways to keep pace with scientific progress, and the provision of the foundations of sustainable development within a system that supports innovation, knowledge-based economy, excellence-based scientific competition, to increase the rate of growth of the national economy and achieve sustainable development that achieves human well-being, elevates society and provides practical solutions to its problems.
The Egyptian state aims at supporting entrepreneurship and providing contemporary knowledge services using the latest theories of management and sound scientific planning and applying advanced methods to achieve creative and innovative leadership in accordance with an integrated and sophisticated system that complies with electronic skills and knowledge. This will enable our society to keep up with the fourth industrial revolution that is based on creative digitization.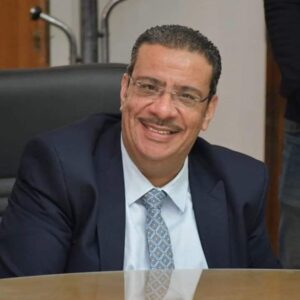 Suez Canal University, founded as a result of the great victory of October 6, 1973, achieved by the sincere efforts of the Egyptian Armed Forces and the entire Egyptian people, holds the view that investment in people is the most important element in Egyptian life and that the development and refinement of the Egyptian character with science and knowledge and creative activities are the main goals and first step on the way to prepare a good citizen able to develop Egypt. The important role of Suez Canal University lies in its ability to contribute to achieving a better life and a brighter future for Egypt in view of the country's current achievements and accomplishments in various areas of life. We are fully confident that Suez Canal University has a central role to play towards creating a better Egypt.
President of Suez Canal University
A.Zaki
Prof. Ahmed Zaki